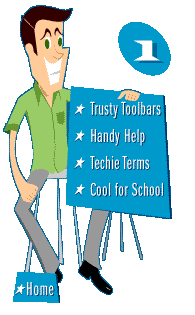 Did someone say Powerpoint? This has become the new 'it' word around Uni and you cannot possibly get through a presentation without the backup from one. The question is are they a distraction or a tool to use during teaching/ presentations. I think the answer lies within the individuals learning style.
Felder(nd) states that "students take in and process information in different ways: by seeing and hearing, reflecting and acting, reasoning logically and intuitively, analyzing and visualizing". To overcome these different learning styles the educator needs to find a balance of teaching methods such as; verbal, using ICT's, books, videos, authentic assessments etc. If this balance is achieved, students will be taught partly in a manner they prefer, which leads to an increased comfort level and willingness to learn. Therefore a happy classroom environment :) So yes powerpoints do have a place in education as well as the workplace.
Personally I found this powerpoint tutorial boring so I skimmed through the process partly because I am an avid user of the powerpoint already and wasn't really learning any new tricks, it did however remind me of the process. I think this tutorial would be a great tool to use for the beginner and will keep it on hand to use as a future Learning Manager.
It is fine to know how to use all the incredible features of a powerpoint however you also need to be educated in how and when to use them. As too many fade in and outs and twist and turns could have the audience going batty. My experience with using powerpoints is to hook the audience in at the start with a clip, avatar,caption or picture then progress through the slides with minimal text so as not to take away from the speaker. The powerpoint can act as a reminder tool for the speaker and also give the audience the key topics of discussion.
Personally I love the odd powerpoint and I think they are a great way to teach the visual students in our classroom which is probably all of them. You can check out the powerpoint tutorial at: http://www.actden.com/pp/
Best of luck
References
Felder. R (nd)
Learning Styles
. Retrieved 11 August, 2009 from http://www4.ncsu.edu/unity/lockers/users/f/felder/public/Learning_Styles.html